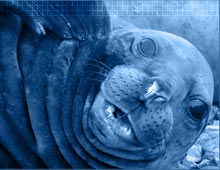 - Geography and Language Arts for grades 3-5

The purpose of these activities is for students to learn more about current day life in Antarctica.


1. Ask students to visit The Antarctic Sun newspaper from the Current Events section of the Web site.


2. Ask students to choose an article, cartoon, virtual tour or a music clip from the Cool Tunes section to share with the class. Ask students to answer these questions about their selection:

What did you learn?
Why did you choose this?
Why is it important?
What else would you like to know about this subject?
Where you would find more information about this subject?


3. Send students to the "If you're interested in how to get down to Antarctica" link on the Current Events page.


4. Ask students to choose the job that most interests them and record information under each of these categories:

Job title
Job description
Education needed
Certification needed
Training
Experience


5. Explain how performing this job in Antarctica would present unique challenges compared to performing the job where they live. Provide time for students to share their job with the class.