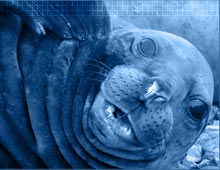 - Science and Language Arts for grades 3-5

In this activity, students will read about Dan Grossman's experience on a glacier and gather information about glaciers.


1. As a class, read the January 27th journal entry that tells of Dan Grossman's exciting escapade as he lowered himself over the edge of a glacier cliff.


2. Create a map that shows the sequence of events that Dan encountered on the glacier.


3. Divide the students into small groups. Ask each group to create a four-panel comic strip based on Dan's report. Provide the groups with the following questions to aid in their planning:

What were the key events in the journal?
How did Dan react?
How do you think Dan was feeling?
How might you have reacted?
How might you best capture the mood?
Will your comic strip contain humor, excitement, or drama?
How will your illustrations complement the text?


4. Create a classroom exhibit where students can post and share their work with others.