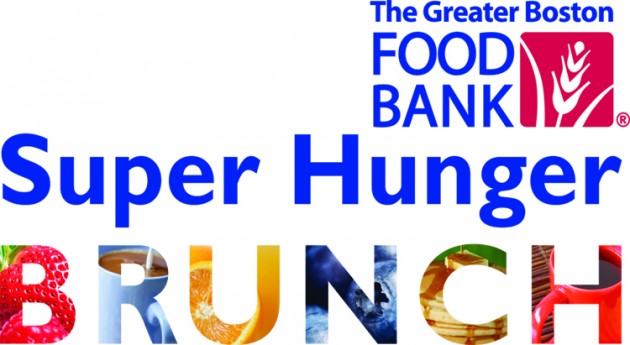 PRK's Tidbits post from yesterday led off with a reminder of the annual Super Hunger Brunch happening this weekend, January 29-30, to benefit The Greater Boston Food Bank.
We want to give you more details today, however, to really get you thinking about the mission of the GBFB and, hopefully, to get you to log on and make your reservations. If you can afford it, participate!! Please help The Food Bank fight hunger in Massachusetts. We write about food every day, but we rarely write about hunger–the forced, pernicious kind.
This year, Ming Tsai of Blue Ginger, Jody Adams of Rialto and Liz Melby of Harpoon Brewery are the Chairs of Super Hunger Month. We've got a recipe for simple, delicious-sounding "Shrimp and Grits" from Ming Tsai, below, to whet your appetite.
Read more about hunger in our state, get yer recipe here, and please go out to brunch this weekend if you can.
Cheers!
Currently, one in 13 people in eastern Massachusetts receives food from a food pantry, soup kitchen or shelter. As the months get colder, many people, including seniors, have to decide between either heating their homes or putting food on the table.
The Greater Boston Food Bank distributes more than 34 million pounds of food and grocery products annually to approximately 550 member hunger-relief agencies throughout eastern Massachusetts in a dedicated partnership to end hunger in our region.
An annual tradition for almost 20 years, Super Hunger Brunch is a weekend of prix-fixe brunch menus at some of the area's finest restaurants, including Stella, Bin 26, Rialto, Hamersley's Bistro, Blue Ginger, L'Espalier, Craigie on Main and more. Thanks to generous donations of time, food and service, 100% of the proceeds from restaurants participating in Super Hunger Brunch benefits The Food Bank.
Restaurants offer special prix-fixe brunch menus priced at $25, $35 and $50/person. For a complete list of participating restaurants, along with menus and information on how to make reservations, visit www.superhungermonth.org.
The Food Bank is a member of Feeding America, the nation's food bank network. For more information about The Greater Boston Food Bank, visit them at www.gbfb.org, become a fan on Facebook, follow them on Twitter (gr8bosfoodbank), or call 617.427.5200.
Shrimp and Grits
Serves 4
1/3 pound of small (51-60) shrimp, rinsed and dried
1 white onion cut into 1/4 inch dice
4 cloves of garlic, minced
1/4 cup of ginger, minced
1/2 cup of white wine
6 cups of fresh chicken stock or low sodium chicken broth
1 cup of stone-ground grits
2 tablespoons of thinly sliced scallions, green parts only
Canola oil for cooking
Kosher salt and freshly ground cracked pepper
In a large stockpot over medium heat, add oil and swirl to coat the bottom of the pan. When the oil is hot, add the onion, garlic and ginger and saute, until the onions are soft, about 2 minutes. Season with salt and pepper Add the wine, deglaze the pan and simmer until the liquid reduces by half, about 2 minutes. Add the stock and increase the heat to bring to a boil. Stir in grits and continue to cook until the liquid is absorbed, about 20-25 minutes stirring occasionally. Season with salt and pepper. Add shrimp, cook for about 1-2 minutes. Check seasoning. Serve in bowls, garnished with scallions. Enjoy.
Tip: serve with your best hot sauce like moi
© 2010 Ming Tsai