Published December 21, 2010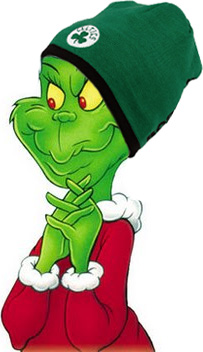 Oh, look, another Daily Beast list. What's that, you say, Boston ranks really bad again?
Now the Daily Beast has gone and declared Boston the grinchiest city in America. Why? How?
To find America's grinchiest cities, we took a broad look at how people choose to spend their money and time. To measure the gift-giving of each resident, we took into account retail spending data from Bundle.com, a database of spending data culled from government and private sources, and divided by each city's annual wage (from the Bureau of Labor Statistics), to see how many dollars were spent at retail stores during November and December 2009 per dollar earned last year.
Bostonians spend 1.2 percent of annual income during the holidays, according to the findings. Just a quarter of us volunteer our time, and less then three percent of us donate to charity.
In 2009, the Beast declared Emerson College the most dangerous in America. In 2010, it was Tufts. (Both universities loudly disputed the findings.)
Earlier this month, the University of New Hampshire was named "druggiest college" (what does that mean?) with Northeastern coming in at No. 2.
And when the Beast ranked the "smartest" cities in America, Boston didn't even come in at No. 1. (It was Raleigh-Durham. I thought Boston was the smart capital of the universe.)
I don't think Boston is grinchy. Do you think Boston is grinchy?